Attorneys Michael Alder of AlderLaw, and William M. Margolin of William Mitchell Margolin Attorney At Law, APLC secured a $1.2 million settlement for their client in a disputed wrongful death claim.
The plaintiff, who was crossing the street operating a tall boom lift, was fatally injured when a Los Angeles MTA bus struck the basket of the lift causing the plaintiff to be thrown 11ft onto the pavement. A passenger in the bus testified that he physical saw the boom lift from a block away, while the driver of the bus never even noticed the lift was there.
While the case had some liability challenges, the Demand Package Video prepared by MotionLit was used during settlement negotiations, in order to affectivey communicate the damages and describe the liability story.
The Demand video was very affective for the adjusters and the supervisors, who may have never had the opportunity or desire to meet the plaintiff, to see and hear the case.
LINKS FOR FIRM WEBSITE
William M. Margolin
Margolin Law, APC
https://www.margolinlawca.com
Michael Alder
AlderLaw
https://alderlaw.com/meet-our-attorneys/
"MotionLit is a support litigation group with quality work!"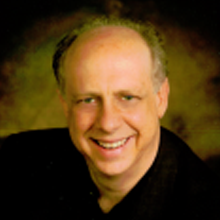 William Margolin
Alder Law